SPRING ROCKS / TASTE AND SOUND
Friday 8 April from 19:30
in collaboration with InTheLoop
ENTRANCE € 30.00 all included
Reservation recommended – Floreal Dress Code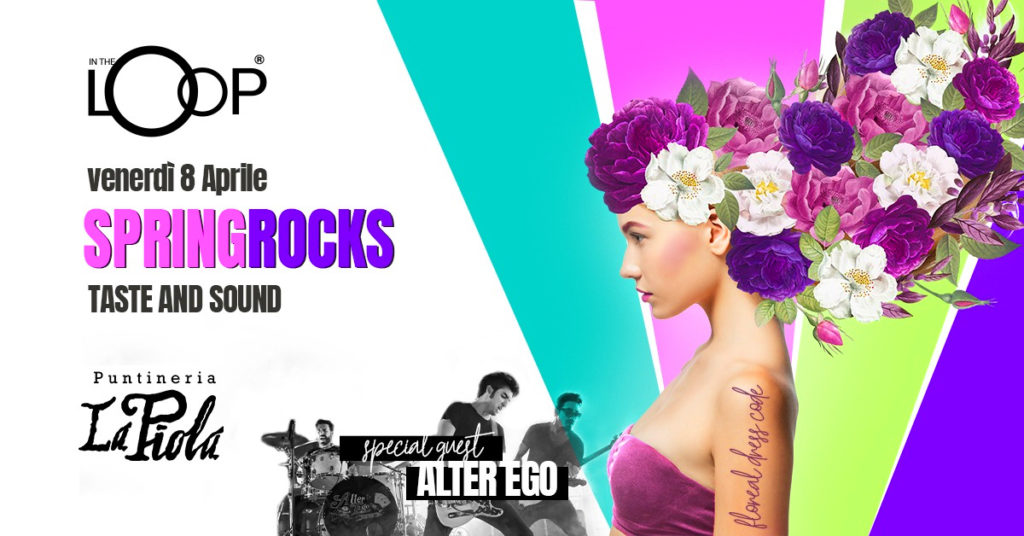 A TASTE AND SOUND evening with Dj Set and Alter Ego's Rock.
Menu with tasting of the fine white wines of CONFINIS by Francesco Rotolo and the refined red wines of LA TUNELLA:
the appetizers of La Piola;
our porchetta, cooked by Nicola-Alessio-e-Jordan;
the "risotto" with cheese-pepper-bacon;
water, coffee and dessert.
… and after dinner, free access to all friends who want to join us for a drink … à la carte.
We are waiting for you to celebrate Spring!